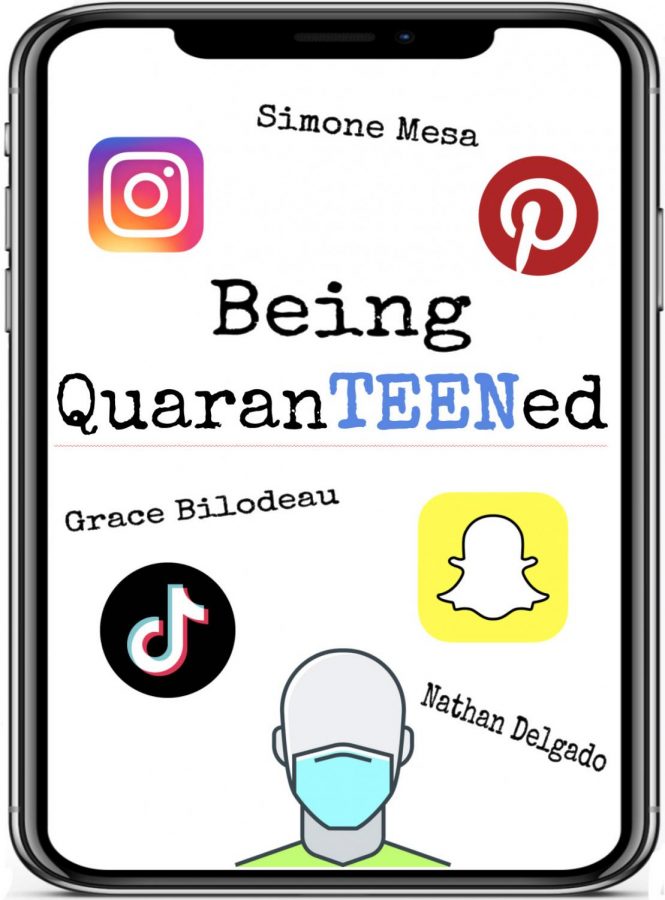 Teens struggle with mental health during the pandemic
Staying inside all day with no human interaction besides your family is very rough on everyone, but teens are taking it particularly hard. Over the past long months, teens have had problems with feeling alone and isolated. Seeing your friends while wearing masks isn't cutting it for most. 
When the pandemic was at its worst we couldn't leave our homes, causing teens to communicate with their friends over Snapchat, Instagram, Tiktok, and other social media platforms. This increased the amount of time teens spent on social media by over 50%. This means teens have inevitably accessed videos that may be triggering to some. Teens spent more time on their phones looking at unrealistic models, seeing pictures of friends leaving them out, and engaging in cyberbullying.
All of those things can lead to varieties of mental illnesses such as eating disorders, anxiety, and depression. About 40.9% of people said they experienced mental illness symptoms during the pandemic, whereas in the beginning of 2019 this was only 20.6%. This is a profound increase in data and shows how toxic social media and added screen time can be one of the many factors that contribute to mental illness.