Humans of Canton – 1/17/17
Lexi Benoff
Who has inspired you to become a leader?
" I guess somebody who's inspired me to become a leader would be my dad who served twenty one years in the military as a navy chief and he's inspired me to become an aeronautical engineer."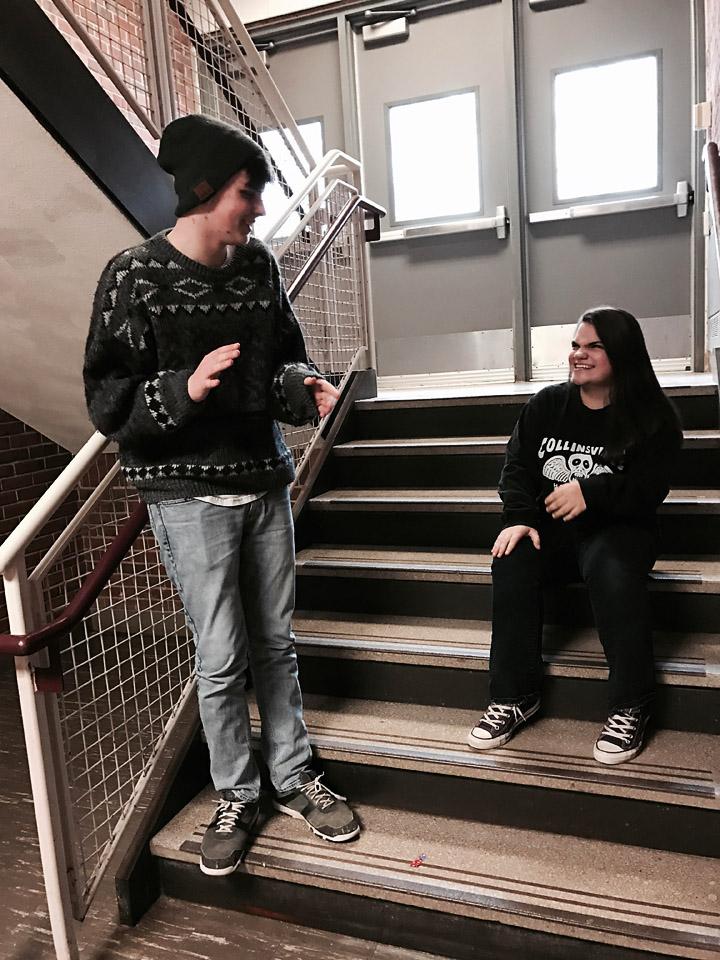 Michael Roux and Olivia Scott
How did you become friends?
O: We were at the middle school dance in 7th grade and I didn't know you and I saw you and you were like in the corner alone and I was with all my friends, you know all my friends, a large amount, all of my friends–
M: I was with you guys.
O: No you weren't. I invited you to like.. I was like 'hey Michael let's, c'mon' that's what I said.
M: No because I knew Nicole.
O: Well you knew Nicole, but I invited you over because you were alone.
M:Ehh
O: Okay whatever, what's your story?
M: Tinder.
O: Well actually, we, we weren't like, it was weird. Because we knew, that happened, and then like we didn't even, we weren't even that good of friends but what happened was that, your sister had a wedding. And my grandma's band, was doing the wedding, and so, some how my grandma talked to your mother who I had no idea who she was, I didn't really know you that well, but I was invited to this wedding. So I went to the wedding and that's when we kind of like, you know that's when the friendship started, officially.
M: At a wedding.
O:At a wedding.
M: Yup.
O: Do you agree? No?
M: Nope
O: What's your story, what's your? Am I getting it wrong?
M: Tinder *laughing*
O: Tinder, okay.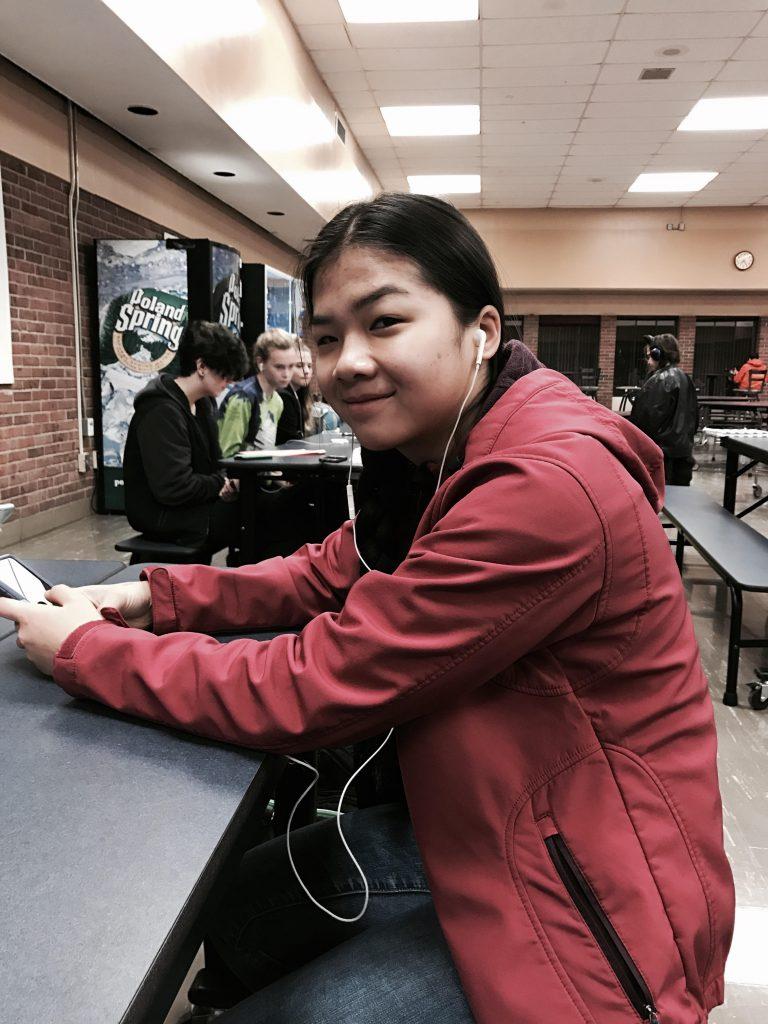 Jessie Webb
What motivates you?
"What motivates me? Trying to put me on the spot here, uh, doing well.. just knowing that I'm going to get somewhere if I do something well or I progress in life… that's all I have."
INTERVIEWS AND PHOTOGRAPHY BY SYDNEY ANDERSON