Saudi Women Take the Wheel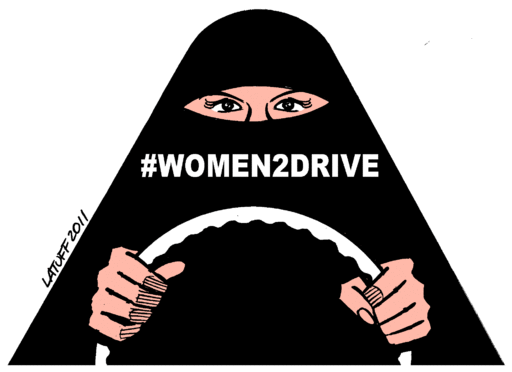 September 26th, 2017 was a historic day to be documented in the books; women in Saudi Arabia were granted the right to get behind the wheel and drive.
The ban that was put against women driving was lifted through a royal decree, with the majority of the Council of Senior Scholars agreeing that religion did not prohibit women's driving.
Muslim women have rejoiced at the news. According to General Mohammad Al-Bassami, the director general of Traffic Department, Saudi Arabian women will be eligible to drive starting June of 2018.  He claims that women "can familiarize themselves with traffic regulations by reading the Traffic Law."
This decision opens up opportunities to increase the number of women in the workforce, in addition to boosting car sales.  The Ministry of Labour and Social Development states that the number of Saudi women working in the private sector has increased dramatically between 2012 and 2016, which was 130 percent. Gulf News reports  that in Riyadh, employment opportunities for women  have increased 41 percent, followed by Makkah with 21.5 percent. The workplace, which was once dominated by men, is now being open further to women as they gain the right to drive.
Muslim feminism is truly significant in today, given the extreme inequality women have suffered over the years.  It's time that women are equal to men. This feminism derives its understanding from the Qur'an, and seeks justice for women, as well as men. The Holy Qur'an praises gender equality as a central beacon of faith. Dr. Asma Barlas, author of "Believing Women in Islam," notes how only six out of six thousand verses in the Holy Qur'an have been used by male scholars to impose male-dominated readings on Muslim women, which indicates that gender equality has always been prominent in Islamic religions.
Saudi Women are strong and deserving of these freedom-based opportunities. The workplace has been giving them chances, and this is only the beginning of their journey and their empowerment. These women are starting to gain more options to have control of their lives.
While Saudi women are finally getting their chance to have some rights equal to men, their freedoms should be broadened, and should be more extensive throughout the Islamic world.