Community reporting with John Fitts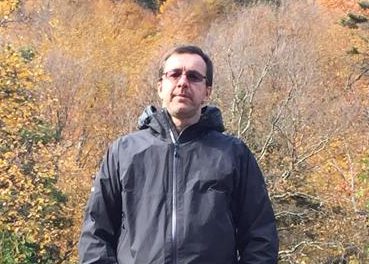 If you read anything in the local community newspaper or attend community events in the Farmington Valley area, chances are you have heard or read about John Fitts.
John Fitts has been a professional reporter for about 24 years, and is a well known figure in the Canton community for his contributions to many local newspapers such as the Canton Patch, the Canton Compass, and now the Valley Press. Not many people understand how much time and effort he puts  towards reporting out to the community in a timely and efficient manner.
Being a skilled journalist not only takes meticulous time management, but excellent social skills. It is very clear that Fitts exhibits these qualities in addition to being so devoted to reporting out to the people of Canton.
Fitts has been a journalist since 1994. He studied communication at Central Connecticut State University, and interned at the Torrington Register while he was still a student. In 1995, Fitts' first full time job was at the New Britain Herald, where he was hired in early 1995. His job experiences enabled him to grow as a journalist and exhibit sophisticated characteristics in his writing.
After leaving the Canton Patch in 2014, Fitts decided that instead of giving up on local news, he was ready to launch a new online independent news outlet called the Canton Compass. Within the first month of launching the new site, it received around 66,000 page views.
While many think attending numerous events occurring in the community and writing an article on them is a challenge, Fitts has no problem managing his time and reporting on everything he can. Fitts stated that "community news is a big commitment" due to the amount of work journalism requires and the desire to have everything perfected. However, he included that when he only covered "one town for Canton Patch and Canton Compass, it was fairly easy to get to a lot of events," given that he lived in the community. Unlike the Canton Patch and the Canton Compass, the Valley Press has "more towns to cover, a small staff, and many duties, so it is much harder" to compensate and report out on a larger spectrum. 
As a journalist,  Fitts finds working around the clock can be very stressful and time consuming, especially when writing on a tight deadline. Fitts pointed out that the hardest part for him is "getting everything done while keeping mistakes to a minimum,"and taking those hindrances and compensating from them with time, but it's all worth it to report with authenticity and relevance to the small community.